Tourism Skills Network Southwest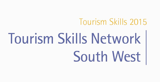 We delivered the design and delivery of four year Aspiring Managers Programme to achieve regional strategic goals for the managers of the future across tourism and hospitality businesses in the south west of England across five counties. Used a regional approach to encourage skills development and investment in managers of future.
Testimonial
'I attended a year long programme with Skills to Go, and was delighted to achieve the ILM level 3 management qualification at the same time. The tutors inspired me with their deep understanding of the subjects covered and their fresh and sparky ability to keep the group's attention at all times. Whether one to one, or in a group, the tutors gave so much, with piles of enthusiasm to boot. The programme made a big impact on me at the time and I continue to use the learning even now, three years later.

After completing the course I took some time to embed my new skills before taking several steps forward with my career. Having gained new self-confidence and a new level of commercial ability I became the marketing manager for a large tour bus company. I still use a lot of what I learned to help me make good management decisions that lead to the continuing success of the business I work for. I can confidently say that this management programme was the most inspirational training I have ever received and I can't recommend Skills to Go highly enough.'
Nicola Padden, Marketing Manager Bristol City Sightseeing
Calcot Health and Leisure Ltd

We delivered an adaptation of the Aspiring Managers programme to develop an in house management programme, in order to nurture talent and promote an active management and leadership.
Testimonial
'Calcot Health & Leisure Ltd. has reaped the benefits from its staff attending the Future Managers management programmes. We selected several of our staff who showed potential for taking more responsibility and use the training programme to equip them with new ways of thinking, broader perspectives and sharpened skillsets for taking their first management roles. So pleased were we with the impact of the programme that we have now commissioned our own in-house version of the course, and are working with Skills to Go to develop another 11 managers across four of our businesses. Our plan is to run these on an annual basis now and we see it as an integral part of our approach to succession planning, staff retention and continuing business success.'
Paul Sadler, General Manager Calcot Manor 
Age UK (Gloucestershire)

We delivered a bespoke 4 step management programme to support the introduction of a new layer of middle management. The programme unskilled the existing first line management team to enable them to take on wider and more challenging responsibilities.
Testimonial
'We asked Skills to Go to design a training programme which would cover the basics and could then be built upon over time.  Skills to Go produced a bespoke 4 day programme ,which combined theoretical teaching with practical application. The staff who attended have unanimously said that the training was pitched exactly at the right level as well as being extremely well delivered'.
Christina Snell CEO Age UK Gloucestershire
Business Link

We were engaged to design a number of training initiatives for both their staff and business customers. Business courses were created to support the growth and expansion of local companies, providing business owners with the skills and stimulation to take the steps to transform their businesses through workshops and action learning groups. Courses designed for staff included a motivational team build to lift staff morale at a time of organisational change, and a programme to enhance brokerage skills, for those staff working as intermediaries between business owners and training providers.
Testimonial
'We chose Skills to Go based on recommendation and we have been delighted with the ability of Miranda and her team in understanding our needs perfectly.  As a result, Skills to Go have designed and delivered an outstanding and invaluable programme. Right from the initial concept through to design and subsequent delivery, they have astutely provided the right intervention at the right time which has given the participants a stimulating, motivational and inspirational experience'
Lucy Taylor, Rural Start up & Micro Support Programme Manager
Adult Enterprise

We were approached to help design a national qualification for business start-up. Skills to Go wrote the materials and teaching materials for a unit in 'Financial Considerations for Setting Up a Business' as part of a full level 2 qualification in Entrepreneurship. 28 colleges across the UK have already signed up to deliver this qualification, and such was the positive response to our work that we have been asked to design further units for the level 3 qualification.
Testimonial
"Skills to Go was asked to write a unit in a relatively short space of time for a brand new curriculum aimed at adult learners considering setting up their own business. 
The Unit they were tasked with, Financial Considerations for Setting up A Business, was one of four mandatory units out of 10 units making up the new Certificate in steps to entrepreneurship.
As this is a new qualification- there was very little in the way of precedent to follow: an exciting and yet very challenging task! Skills to Go quickly grasped what was required in terms of teaching and learning materials and put together the unit which required 50% of the learning content to be online. Miranda worked on a scheme of work which was then adapted for the other units."
Ruth Cherington, Curriculum Manager Adult Enterprise
Forest of Dean District Council
We set up and ran a six month business incubation project to provide support and guidance to people considering a self employment or for those taking their initial steps in their own small business.
Testimonial
'I have been very fortunate in finding both the Forest Means Business entrepreneurs group and having Miranda as the person leading our particular group on the path to becoming successful business owners. 
Miranda displays a huge amount of professionalism as well as that necessary human touch which is so needed when dealing with people of both differing make ups and abilities.
Thanks Miranda (Skills to Go) for all the support and guidance without which I may have given up and not realised my potential to achieve my goals'
Stephen Fagan, Owner Equipment Control 
Women into Enterprise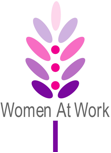 We designed and delivered a number of interactive networking skills sessions for women attending the annual women into enterprise conferences. Went on to support the Gloucestershire Women Entrepreneurs in Business network with regular facilitated networking sessions
Testimonial
'We needed an engaging and informative networking skills session for business women attending our inaugural high profile conference in November 2006.  We've used Skills to Go before and knew that Miranda's creative approach would be sure to give us what we needed. 60 women participated in the networking sessions & participants were coming out thrilled with the new business leads generated, new connections made and a host of top tips to help them network more effectively in future.'
Melanie Jones, Enterprise Manager, Business Link Gloucestershire
NEXUS
Nexus is a partnership between the University of Gloucestershire and Gloucestershire College.  Miranda Jenkins is working with Nexus together with a large business on a project to assist their staff in professional development.  This employer-led, bespoke work-based project in Business Communications requires complete design, development and delivery of three modules to be delivered to all staff members.
Together with Nexus, Miranda met with the client and quickly gained their trust through listening carefully to their business training needs, developing a concept and consulting with the client throughout the process to ensure all requirements are met.
Miranda works in a professional and friendly manner which suits our workplace client base.  Miranda is well respected in business and it is a pleasure working with her.