B&M Babbage Ltd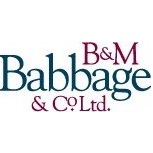 We were referred to a long established construction company who were looking to update their staff on equality and diversity good practice. After listening to what the client was aiming to achieve, we designed a half day, interactive session that combined discussion, activities and clarification of legal responsibilities.
Testimonial
'We asked Skills to Go Ltd to work with our management team on broadening their understanding of their responsibilities relating to Equality & Diversity in the workplace. We wanted a session that was informative, engaging and delivered in a way that suited our business. The feedback from the session was excellent, with many managers expressing surprise at how much they had both enjoyed and benefited from the session. We are now planning to work with Skills to Go again, as we extend the training staff throughout the whole business"'

Beverly Pickering, HR Manager B&M Babbage Ltd
Accord-UK Ltd

We are a preferred partner in supporting the leadership and management development of employees working for this global pharmaceutical company, in UK and across Europe.
Testimonial
'Skills to Go Ltd. has been regularly delivering skills development for staff throughout our business for a number of years. During the past year Miranda Jenkins has been training large numbers staff at all levels using a highly effective blend of learning methodologies that have proved to embed lasting skills improvement amongst our teams, team leaders and management teams. The work Skills to Go has delivered has significantly improved the acquisition and embedding of vital management behaviours in our business – the programmes have evaluated brilliantly with notable return on investment. Our staff have enjoyed Miranda's approach, she forms relationships quickly, is professional and skilled in developing people. She is agile and focused and as one of our preferred suppliers I fully recommend both Miranda and her approach to training to other organisations.'

Clare Saunders, Learning, Development and Resourcing Manager
Augill Castle Ltd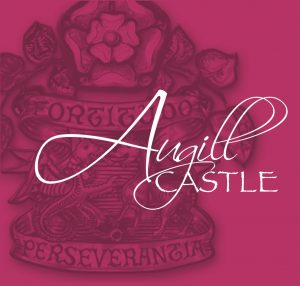 We were engaged to work with the Directors on building a mid-long term strategy for the business and to design a team day engage staff in the vision.
Testimonial
'Miranda Jenkins of Skills To Go Ltd has undertaken various pieces of work for us. As a small business it is often difficult to see the bigger picture, especially when contemplating a change of direction. On each occasion Miranda has helped us achieve that allowing us to formulate clear objectives, reasoned arguments and visualise achievable outcomes.

When we worked with Miranda to focus our business direction of travel she engaged the whole team in an immersive day of interactive exercises that brought them together and signing form the same hymn sheet in a way that only an external person who has taken the time and care to understand the business thoroughly could have done. 

When she worked with us as directors to scope out a new five year vision for the business she helped us to face up to the opportunities and threats we faced, including our own personal barriers in a non combative but critical and constructive manner. The result has been a coherent and well articulated plan that now forms the basis of all our decision making.

If you are a small business looking for inspiration, a shot in the arm for your leadership skills or a fresh pair of eyes on a strategic goal, I can highly recommend Miranda and Skills To Go.'
Simon Bennett, Managing Director Augill Castle Ltd.
The Dean Heritage Centre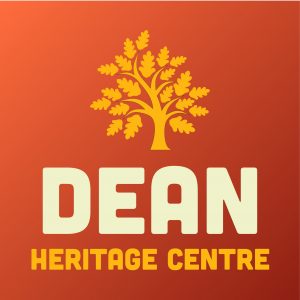 We designed and delivered a session that brought together staff, volunteers and trustees in clarifying the direction for this charity and in defining the role that each person plays in moving the charity forwards
Testimonial
'As Chair of Trustees for the Dean Heritage Centre, I was looking for an experienced and effective facilitator to run a session for  trustees, volunteers and staff members. Our aim was to consolidate key messages about our strategic vision, to ensure everyone connected with the key messages and that everyone knew what part they could play in the future success of this charity. I was delighted with the session that Miranda designed and delivered. The session was well received, those who attended found it uplifting and motivational, and it certainly achieved the outcomes we needed.'
Alison Breton, Chair of Trustees
Tourism Skills Network Southwest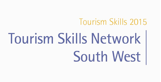 We delivered the design and delivery of four year Aspiring Managers Programme to achieve regional strategic goals for the managers of the future across tourism and hospitality businesses in the south west of England across five counties. Used a regional approach to encourage skills development and investment in managers of future.
Testimonial
'I attended a year long programme with Skills to Go, and was delighted to achieve the ILM level 3 management qualification at the same time. The tutors inspired me with their deep understanding of the subjects covered and their fresh and sparky ability to keep the group's attention at all times. Whether one to one, or in a group, the tutors gave so much, with piles of enthusiasm to boot. The programme made a big impact on me at the time and I continue to use the learning even now, three years later.

After completing the course I took some time to embed my new skills before taking several steps forward with my career. Having gained new self-confidence and a new level of commercial ability I became the marketing manager for a large tour bus company. I still use a lot of what I learned to help me make good management decisions that lead to the continuing success of the business I work for. I can confidently say that this management programme was the most inspirational training I have ever received and I can't recommend Skills to Go highly enough.'
Nicola Padden, Marketing Manager Bristol City Sightseeing
Calcot Health and Leisure Ltd

We delivered an adaptation of the Aspiring Managers programme to develop an in house management programme, in order to nurture talent and promote an active management and leadership.
Testimonial
'Calcot Health & Leisure Ltd. has reaped the benefits from its staff attending the Future Managers management programmes. We selected several of our staff who showed potential for taking more responsibility and use the training programme to equip them with new ways of thinking, broader perspectives and sharpened skillsets for taking their first management roles. So pleased were we with the impact of the programme that we have now commissioned our own in-house version of the course, and are working with Skills to Go to develop another 11 managers across four of our businesses. Our plan is to run these on an annual basis now and we see it as an integral part of our approach to succession planning, staff retention and continuing business success.'
Paul Sadler, General Manager Calcot Manor 
Age UK (Gloucestershire)

We delivered a bespoke 4 step management programme to support the introduction of a new layer of middle management. The programme unskilled the existing first line management team to enable them to take on wider and more challenging responsibilities.
Testimonial
'We asked Skills to Go to design a training programme which would cover the basics and could then be built upon over time.  Skills to Go produced a bespoke 4 day programme ,which combined theoretical teaching with practical application. The staff who attended have unanimously said that the training was pitched exactly at the right level as well as being extremely well delivered'.
Christina Snell CEO Age UK Gloucestershire
Business Link

We were engaged to design a number of training initiatives for both their staff and business customers. Business courses were created to support the growth and expansion of local companies, providing business owners with the skills and stimulation to take the steps to transform their businesses through workshops and action learning groups. Courses designed for staff included a motivational team build to lift staff morale at a time of organisational change, and a programme to enhance brokerage skills, for those staff working as intermediaries between business owners and training providers.
Testimonial
'We chose Skills to Go based on recommendation and we have been delighted with the ability of Miranda and her team in understanding our needs perfectly.  As a result, Skills to Go have designed and delivered an outstanding and invaluable programme. Right from the initial concept through to design and subsequent delivery, they have astutely provided the right intervention at the right time which has given the participants a stimulating, motivational and inspirational experience'
Lucy Taylor, Rural Start up & Micro Support Programme Manager
Adult Enterprise

We were approached to help design a national qualification for business start-up. Skills to Go wrote the materials and teaching materials for a unit in 'Financial Considerations for Setting Up a Business' as part of a full level 2 qualification in Entrepreneurship. 28 colleges across the UK have already signed up to deliver this qualification, and such was the positive response to our work that we have been asked to design further units for the level 3 qualification.
Testimonial
"Skills to Go was asked to write a unit in a relatively short space of time for a brand new curriculum aimed at adult learners considering setting up their own business. 
The Unit they were tasked with, Financial Considerations for Setting up A Business, was one of four mandatory units out of 10 units making up the new Certificate in steps to entrepreneurship.
As this is a new qualification- there was very little in the way of precedent to follow: an exciting and yet very challenging task! Skills to Go quickly grasped what was required in terms of teaching and learning materials and put together the unit which required 50% of the learning content to be online. Miranda worked on a scheme of work which was then adapted for the other units."
Ruth Cherington, Curriculum Manager Adult Enterprise
Forest of Dean District Council
We set up and ran a six month business incubation project to provide support and guidance to people considering a self employment or for those taking their initial steps in their own small business.
Testimonial
'I have been very fortunate in finding both the Forest Means Business entrepreneurs group and having Miranda as the person leading our particular group on the path to becoming successful business owners. 
Miranda displays a huge amount of professionalism as well as that necessary human touch which is so needed when dealing with people of both differing make ups and abilities.
Thanks Miranda (Skills to Go) for all the support and guidance without which I may have given up and not realised my potential to achieve my goals'
Stephen Fagan, Owner Equipment Control 
Women into Enterprise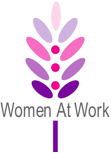 We designed and delivered a number of interactive networking skills sessions for women attending the annual women into enterprise conferences. Went on to support the Gloucestershire Women Entrepreneurs in Business network with regular facilitated networking sessions
Testimonial
'We needed an engaging and informative networking skills session for business women attending our inaugural high profile conference in November 2006.  We've used Skills to Go before and knew that Miranda's creative approach would be sure to give us what we needed. 60 women participated in the networking sessions & participants were coming out thrilled with the new business leads generated, new connections made and a host of top tips to help them network more effectively in future.'
Melanie Jones, Enterprise Manager, Business Link Gloucestershire
A-Gas Refridgeration Ltd

We designed and delivered an intensive programme of Essential Management Skills for all staff with line manager responsibilities. The client wanted practical, easy to implement strategies that participants could learn quickly and use straight away.
Testimonial
'I really enjoyed both days – one of the best sessions we've had delivered within our business and I know the team found it useful too so thank you for all of your efforts'.
Faye Turner, People and Culture Business Partner
Versarien PLC

We designed and delivered a 9 month leadership development programme for new leaders within this fast-growing business. Focused workshops were followed up with one-to-one coaching sessions and project work. Psychometric profiling was used to create deep levels of insight and awareness.
Testimonial
'We considered a number of providers to deliver a leadership development programme & we were pleased to award the contract to Miranda Jenkins. It was clear from the outset that she was attuned to the needs of our business and clearly demonstrated that she could design a bespoke programme that could flex to the ever-changing needs of our fast-growing business.  Throughout the delivery of the programme (which combined psychometric testing with workshops, project work and coaching) the team have been stimulated and interested by the subjects covered and they have benefited from a good degree of support whilst attending workshops and at distance. This programme came at a critical time for us, in ensuring we can take the business to the next level & Miranda Jenkins and her team have made a significant impact on equipping our leadership team with the vital skill sets they, and the business need.'
Neill Ricketts, CEO Versarien PLC