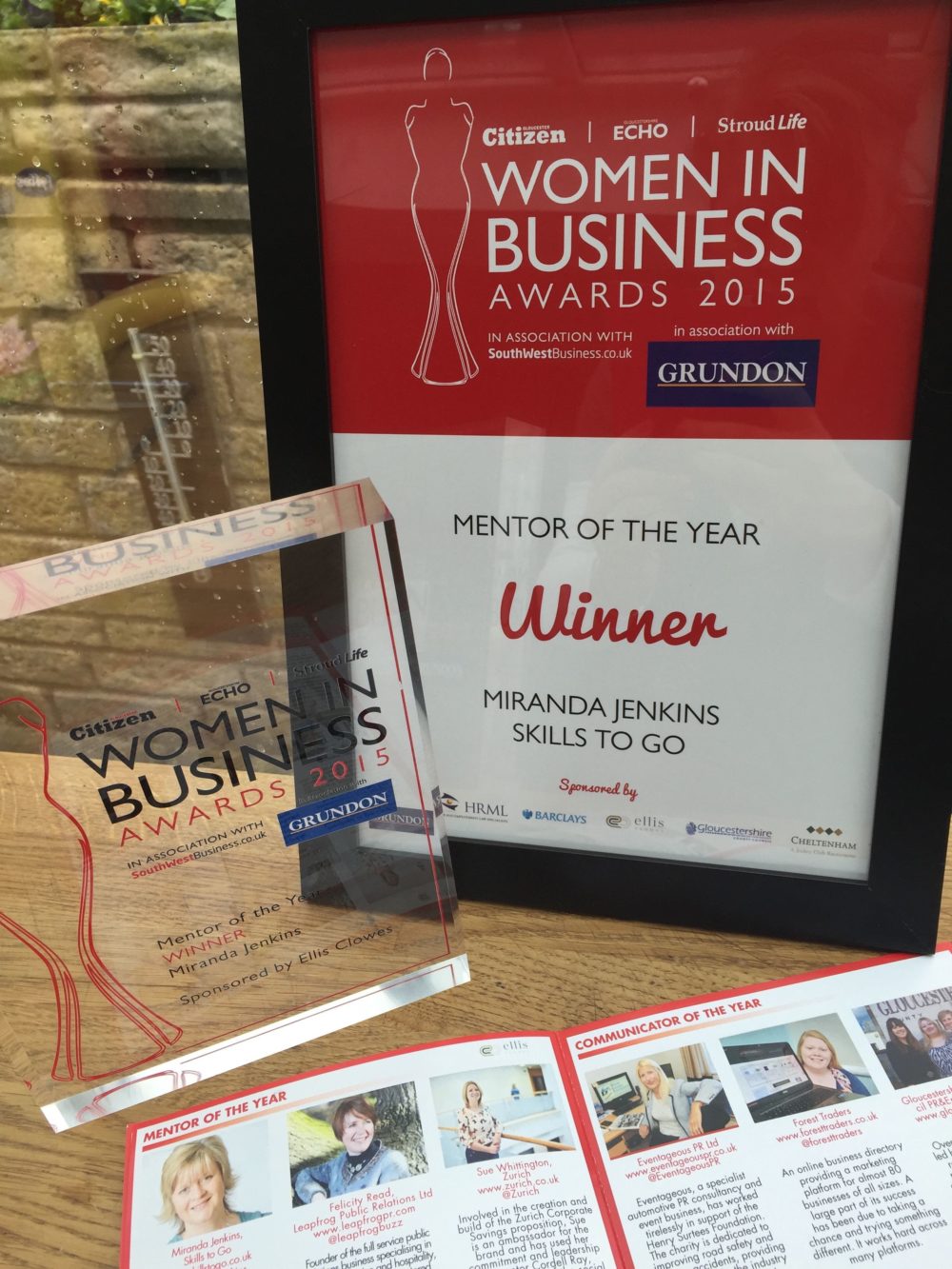 The moment when your name is announced as a winner is the most incredible feeling. Of course, you spend the weeks leading up to the awards evening convincing yourself that there is absolutely no way that you could possibly have won. The other finalists are always, always, completely amazing! The achievements described in their entries always far surpass the perception you have of your own. I think it is a naturally human thing to implement a 'damage limitation' strategy before going to an awards ceremony as a finalist. You will do this by convincing yourself that you can't possibly be a winner, and you therefore won't feel the disappointment quite so deeply when it isn't your name that is announced. Does the strategy work? Probably not, but it seems we have to go through this strange process anyway!
Let's get on to the question of 'how to win a business award'. Before I answer this, I should really start by considering the question 'why enter business awards'? Again, there is a part of my human nature that resists the temptation to show off and brag about my business. It is very often part of our upbringing that we are taught not to be boastful or self-promote. For many of us it feels awkward and slightly impolite! But the benefits of being an award winner, to gaining recognition publicly and to being endorsed as the BEST in your category – well it goes without saying that the benefits completely outweigh the reservations that you may have. And who said it was boastful, self-promoting and impolite to enter a business award? Actually, probably no-one said it! It is just your own voice – an unhelpful limiting belief. Get over it!
Why enter a business award? Put simply, it is probably some of the best PR and public recognition your business will get. On a personal level, it is an endorsement of all the hard work and exceptional effort that you have put in. It shows that you are worthy of a second glance! Once you've won, no-one can take the award away. It shows you are good. VERY good!
How do you win? Well, the simple answer is you have to enter in the first place. You've got to be in it to win it. I've now won two business awards; one in 2012 as 'Business Person of the Year', and one in May 2015 as 'Mentor of the Year'. The reality is that it has taken around 5 attempts over the past three years to win twice. Part of this is a numbers game. Part of it is out of your hands; have you got what the judges are looking for this year? Part of this is the acceptance that you might win – but equally you might not.
Entering awards is equally exhilarating and devastating! If you want to win, here are some things that I have learnt:
You've got to enter in the first place.
Allocate time to complete several drafts of your entry. Your first draft will probably need improving.
Get a trusted third party to read your application and give you constructive feedback. Ask how your entry could be improved. Make sure the third party know the criteria for the award and that they consider these closely whilst reading your entry.
Keep the award criteria in mind all the time that you are writing your entry. It is like sitting an exam. The examiner (or in our case the judges) will be reading your submission with the criteria next to them. Either you will excel at meeting the criteria, or you will simply show how you excel. The former will win you the award.
Tell your story, briefly. The wonderful thing about social media is that it is teaching us how to be succinct; how to say what we need to say in 140 characters or less! Well it will probably take you more than 140 characters to tell the story that the judges need to hear, but you get the point.
Check the entry for grammar, typos and spelling. Print off your entry and read it in printed form too because it is much easier to spot errors on paper. If spelling and grammar aren't your thing, then ask a trusted colleague to proof read the entry for you.
If your entry has to be submitted by post in printed form, make an effort to make your entry look as fabulous as you can. Professional printing and binding will make your entry stand out. As will using images and graphics.
If you enter some business awards but you don't make it through the sifting process to be a finalist or winner, don't give up. Enter again next year and look to improve the evidence you give against the awards criteria. I repeat, don't give up. Remember this is a numbers game and you have to be in it to win it. Next year it might be your entry that catches the judges' eyes.
Wishing you all the best with your award entries, and if you have any tips to add, then please do leave your thoughts below!