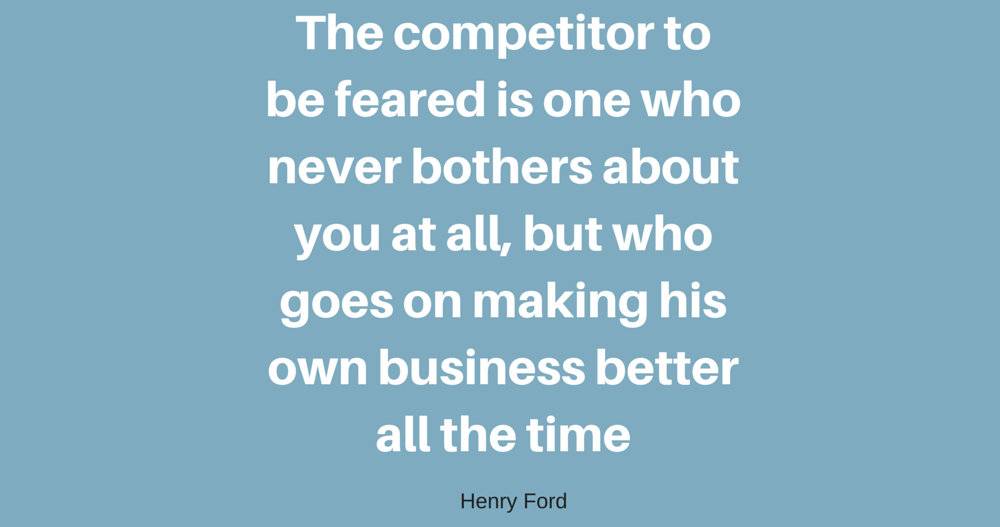 I've been helping people to turn their business dreams into exciting commercial enterprises for many years and one thing that I always encourage the entrepreneurs to do, is to fully investigate & analyse their competitors.
Important as this is, it is very common for competitor analysis to be forgotten, ignored or competed half-heartedly.
Why is this?
– could it be that the entrepreneur doesn't know HOW to research their competitors?
– perhaps they are daunted by WHAT they might discover
– Maybe they don't know what they NEED TO KNOW
– Might the scale of the task seem too huge and they DON'T KNOW WHERE TO START?
Unfortunately it is easy to find reasons NOT to invest time, effort and resources in the less glamorous side of starting & running a business. It can be easy to get swept away with the exciting stuff! The ideas, possibilities, collaborations, dreams and opportunities.
Unless you have a particular liking for research, the only way to grow the mind-set that will keep you interested & committed in competitor analysis, is by fully acknowledging the critical business advantages that it brings you.
The critical business advantages I've outlined below should convince you. If they don't, then be prepared to accept that your competitors will be watching you and learning from your every move. And turning it to their advantage without you even knowing.
Competitor analysis is not optional..its obligatory. And here is why:
– Knowing who you are competing against will tell you where many of your customers are 'hanging out'..after all some of your potential customers are already getting the stuff they need somewhere else..they might not even know that you exist yet!
– Seeing how your competitors are promoting themselves can give you clues about good ways and not so good ways to spend your marketing budget. If a competitor is investing in a weekly advert in a local paper, it is either working well for them, or they have forgotten all about the order they placed with the telesales department a year ago. To be honest, it is more likely to be the former, unless they are very stupid!
– Asking colleagues and friends whether they have used your competitors and what they liked or disliked, can give you valuable insights into potential new products or services that you can offer. You might find a niche or an unmet need that you can exploit. Every business owner's dream is to find that they can meet a need that their customers are hungry for but which no one else is meeting! High demand = higher prices & higher profits!
– Use your competitors products and services yourself! It's better to know as much as you can so that you can use your findings to position your business either alongside a competitor, or maybe in a slightly different 'place'. Sometimes two fish and chip shops next door to each other can be a good thing; sometimes it's better to find your own 'place'.
– If you are the last person to find out about a new competitor entering your market place, then it's going to be difficult to respond in a way that keeps your customers happy and interested in your products and services before it's too late. Shutting the stable door after the horse has bolted can never be a strategy for success in business.
So in a nutshell, you can gain a critical business advantage from knowing your own marketplace inside out. That means knowing what your customers need, and also knowing who else is meeting that need. If that need is currently unmet, then ta dah! Here is your potential goldmine!